In Russia, 97% of Russians have a compulsory medical insurance policy. This policy gives the right to free of charge service in medical institutions and reception of free medical services.
What kind of medicine was in the USSR
The simplicity of receiving medical care can be considered an indisputable advantage of the healthcare system of the USSR. There was no need for either an appointment record or additional papers, such as a compulsory medical insurance policy. Every citizen of the Soviet Union had the right to qualified assistance, moreover, completely free of charge.
If necessary, everyone in need could count on sanatorium treatment at any point of the Soviet Union. Naturally, it was either completely free of charge, or the patient had to pay the minimum amount that covers the small expenses.
Another plus of Soviet health can be considered a vaccination system that covered the entire country without exception. A full set of vaccinations was required everywhere: when applying for work, studying or attending a hospital on matters not directly related to vaccinations.
The basis for providing medical care in modern Russia is the compulsory health insurance policy, which every citizen of our vast country must have. This paper, and in the latest version - a plastic card, confirms that payment for medical assistance will be made by the medical insurance organization that issued the policy. Unfortunately, the list of services that can be provided under this policy is rather limited and includes only emergency measures or medical care that does not require complex interventions, and even only in public medical institutions.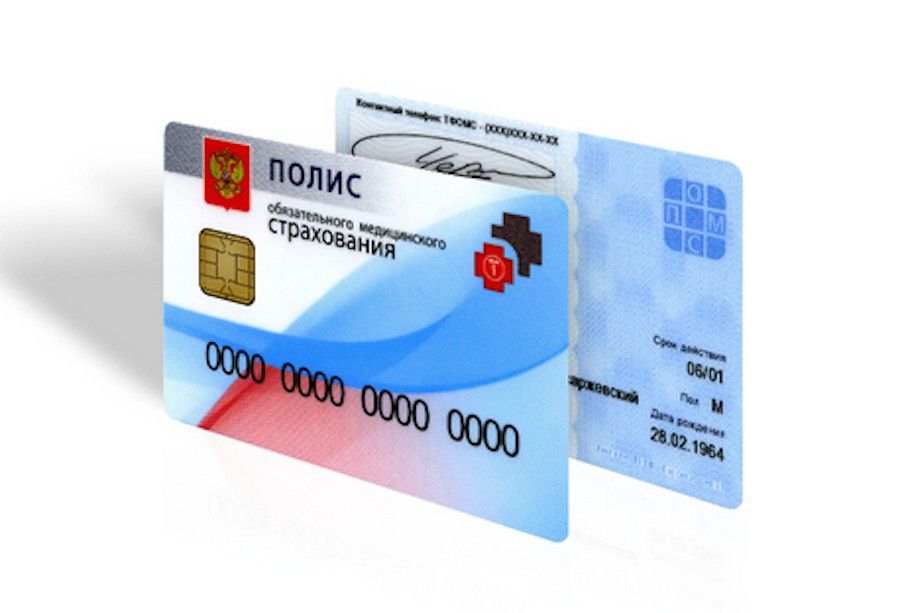 This is a free medical policy
The most popular type of medical care is out-patient and out-patient care. One of the main problems of Russian health care is associated with inadequate access to medical care in the outpatient clinic.
Since 2009, another element - health centers - has appeared in the primary health care system.
Specialized assistance
phthisiology service (TB dispensaries, tuberculosis hospitals and sanatoriums)
dermatovenereology service (dermatovenerologic dispensaries)
narcological clinic (narcological dispensaries)
psychiatric service (psychoneurological institutions)
Obstetric and gynecological care
Maternity homes, maternity wards of municipal hospitals.
Medical care for children
Medical assistance to children is provided in children's polyclinics and children's consultations, central district and city hospitals.
High-tech medical care
High-tech medical care (VMP) is medical assistance with the use of complex and unique medical technologies based on modern achievements of science and technology provided by highly qualified medical personnel. VMP takes place in specialized medical institutions that are licensed to provide this type of assistance.
These are, first of all, open heart surgery, heart, liver, kidney transplantation, neurosurgical interventions for brain tumors, treatment of hereditary and systemic diseases, leukemia, severe forms of endocrine pathology, surgical interventions of a high degree of complexity.
Every citizen of the Russian Federation has the right to the WWF. The main criterion for obtaining such help is medical evidence.
The list of types of high-tech medical care, as well as federal quotas for VMP for medical institutions is approved by the order of the Ministry of Health of Russia.
In order to receive medical care in private medical clinics that are bred at a terrible rate, it is necessary in insurance companies to buy a policy of voluntary medical insurance, the price of which depends on the services you need. Naturally, you will be joyfully received only in that private clinic, which has a corresponding contract with your insurance company.
The cost of the policy at the same time from $ 500 per person per year.
If you do not have a free and paid policy, you can apply to any private clinic. Here are some prices for services:
Stomatology
Seal on tooth - from $ 50
Teeth cleaning from tartar - $ 80
Implant - from $ 500
Diagnostics
Biochemical blood test - from $ 25
X-ray - from $ 30
Magnetic resonance imaging - from $ 70
Ultrasound - from $ 10
Doctor visit
Primary - from $ 10

Emergency medical care (SMP) is a type of medical assistance provided to citizens for diseases, accidents, injuries, poisonings and other conditions requiring urgent medical intervention.
Arrival time is from 10 minutes.

You can call at 103 or 112 (you can dial from a cell phone even if it is locked or there is no SIM card in it!